CLOUD 9 WALKERS
Our Favorite Bits, Bridles, Breast Straps, Halters For Sale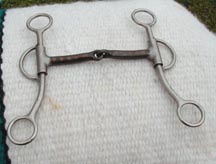 No-Pinch Snaffle with 7" Cheeks, 5" Mouth (pictured without curb chain attached). This bit is easy on the horse's mouth yet enough leverage for a rider to feel in control. The bit is sweet iron with a copper inlay, creating a moist, soft mouth. The rings at the cheeks allow you to attach reins to work off the snaffle, and the rings at the bottom of the shanks allow you to attach reins for collection, more control. We frequently ride with double reins while training a young horse, or tuning up an older horse that hasn't been worked in awhile. This bit comes with curb hooks and a nickel-plated chain (high quality from England, never rusts or breaks) attached, and we'll post picture of same later. $60 plus shipping
---
Natural Horsemanship Halters (in the style of Clinton Anderson)
These halters have knots in the noseband which inspire respect and quick response, and in fact, we have used them for years to start horses under saddle instead of a bit.
No mechanical parts to break
5/16" Diamond Braid Poly Rope, tested to 1600 lbs.
$10 (plus shipping)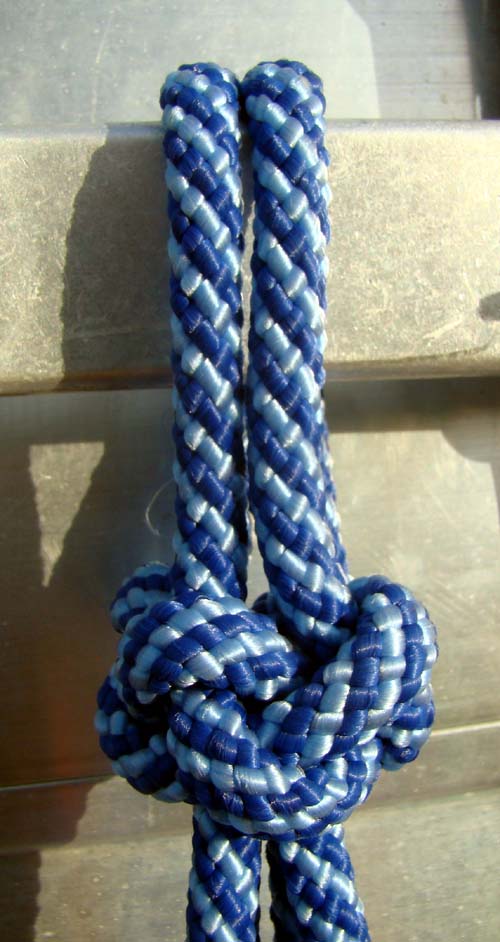 (Above) Two-tone Blue
Click on thumbnails below to see more colors:
LEFT to RIGHT: Aqua Blue; Red/Black; Purple/Black; Two-tone Pink; Green/Tan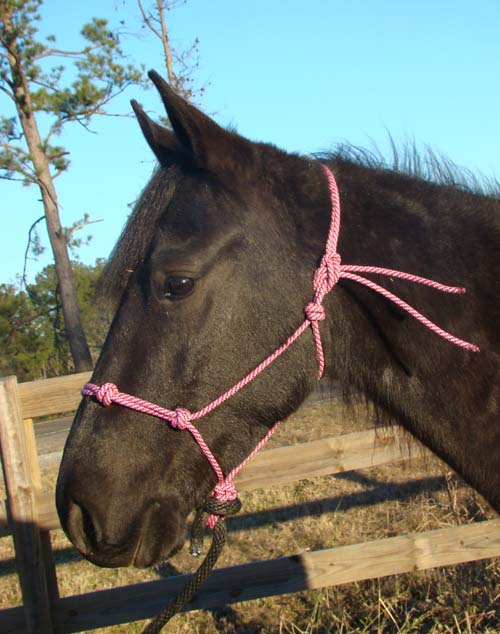 LEFT: Two-tone pink on a black horse.
RIGHT: Red/Black on a black horse.
---
Item Description Price
7182 Padded show chain breast strap $ 130
7193 Show chain headstall $100
7194 Biothane Headstall (no show chain) $75
7207a Reins (smooth biothane) split w/buckle 30
7207b Reins (smooth biothane) loop-style 30
7207c Reins (bumpy biothane) grip, loop-style 30
1104 Snaffle/shank bit w/curb chain & hooks 60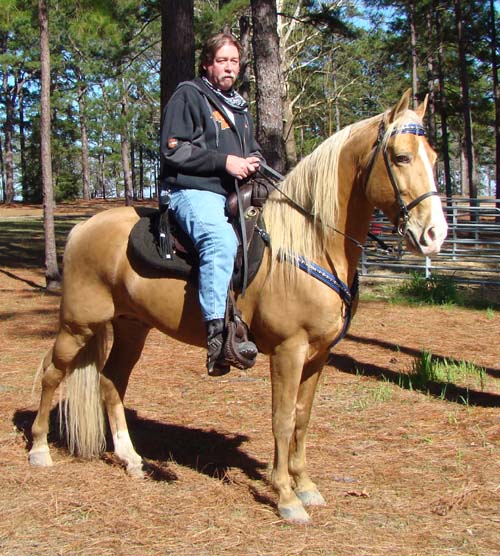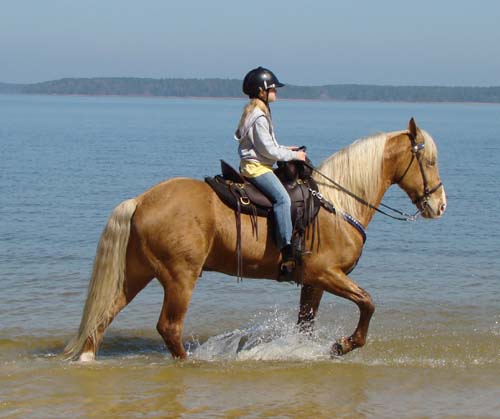 ABOVE: Royal blue show chain No. 308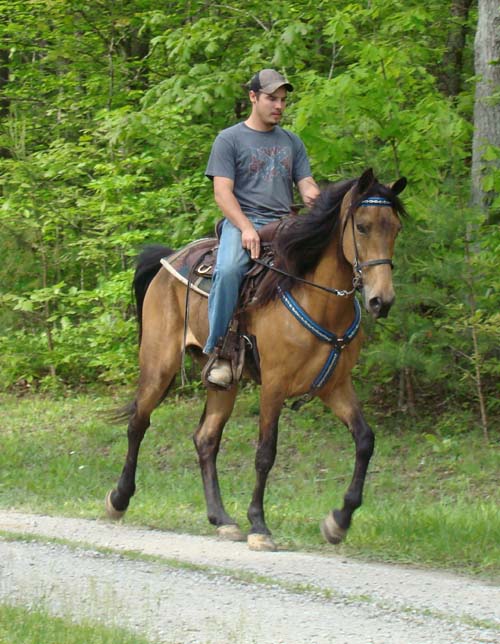 Turquoise show chain No. 313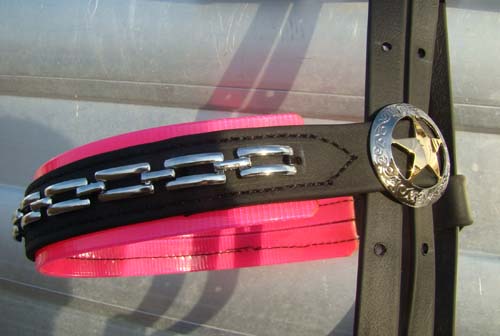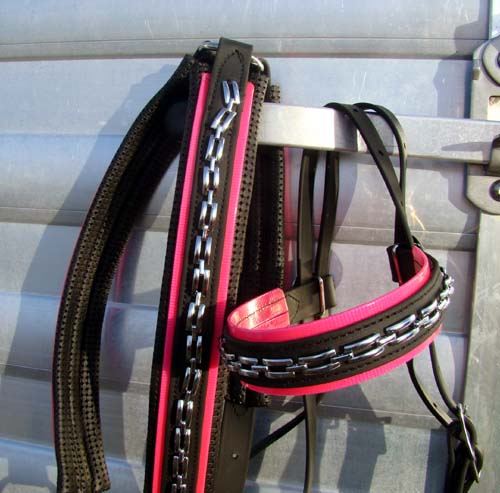 Hot Pink show chain No. 311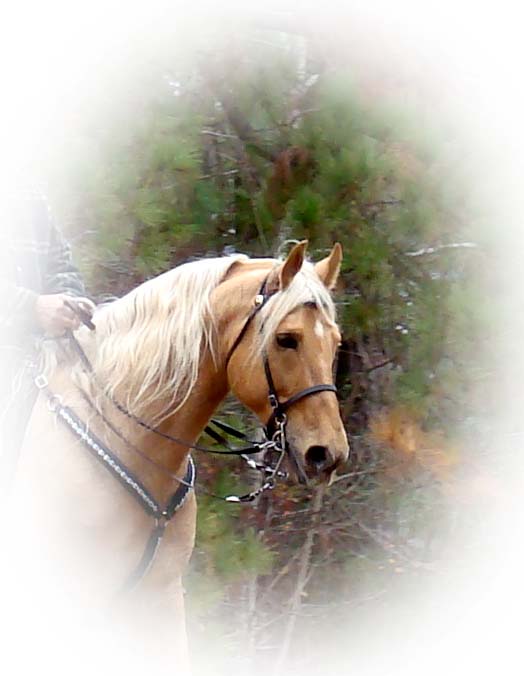 ABOVE: Black show chain No.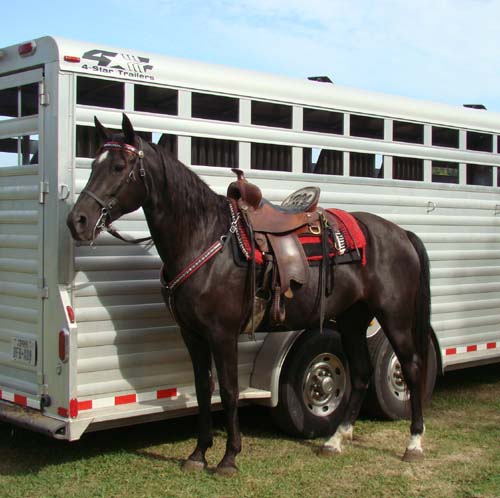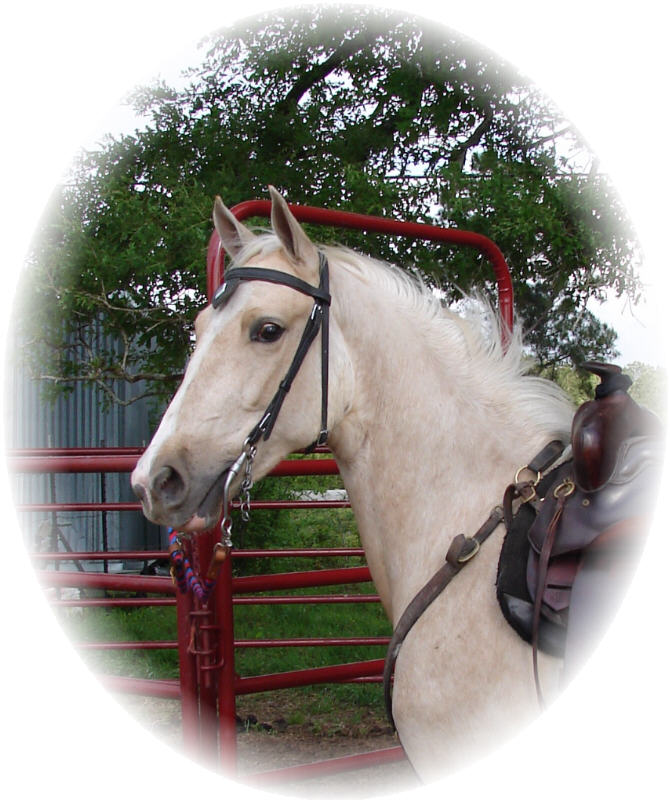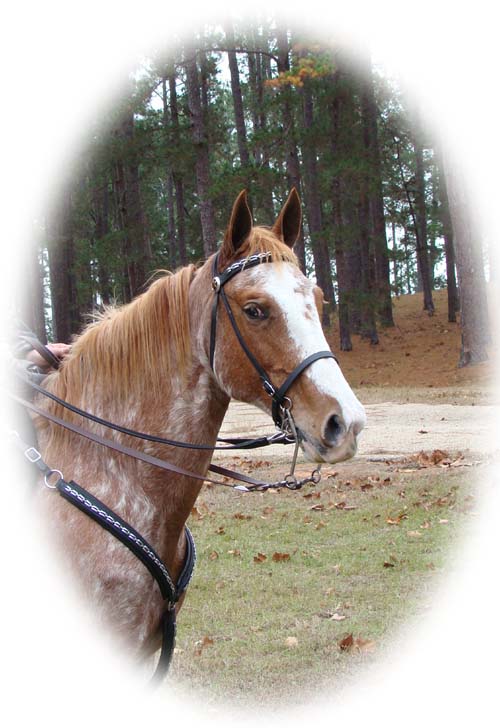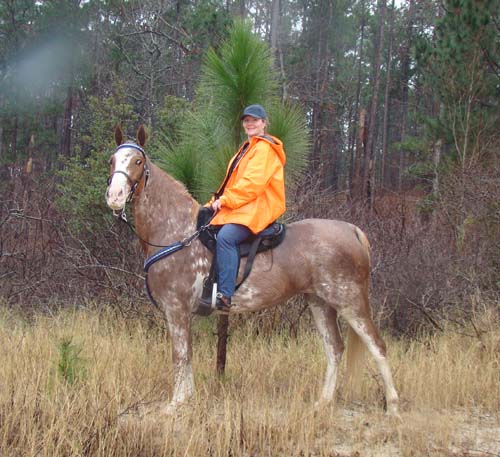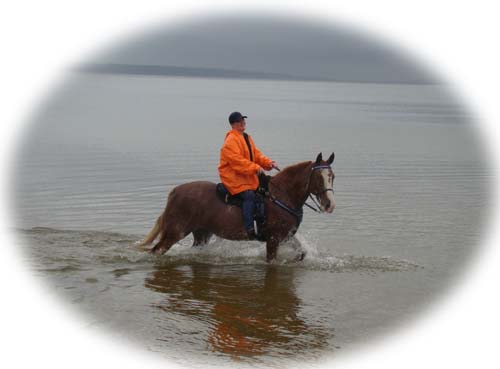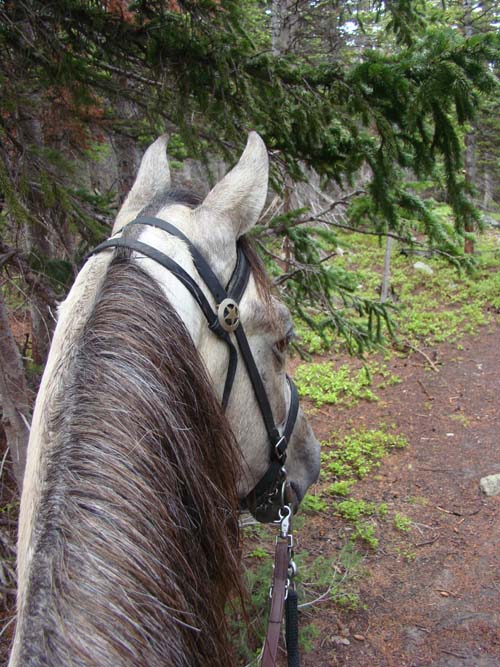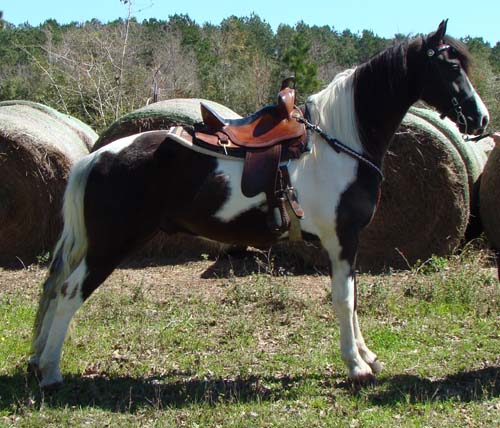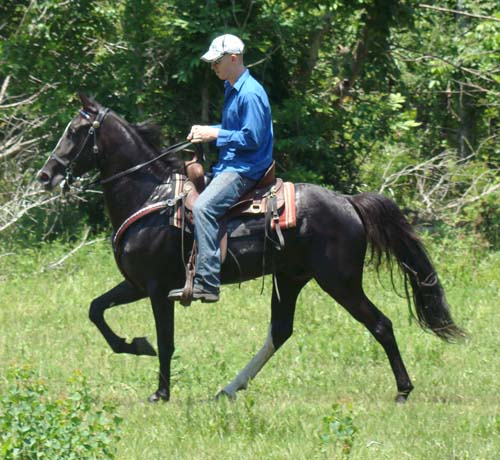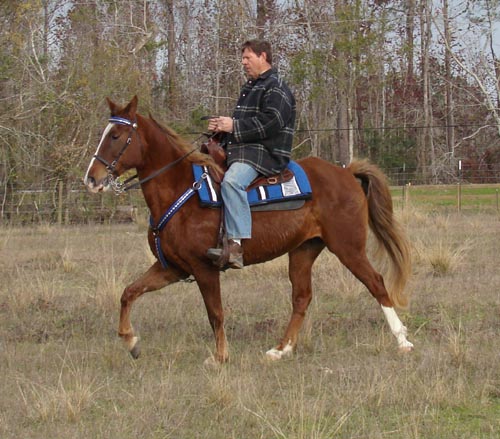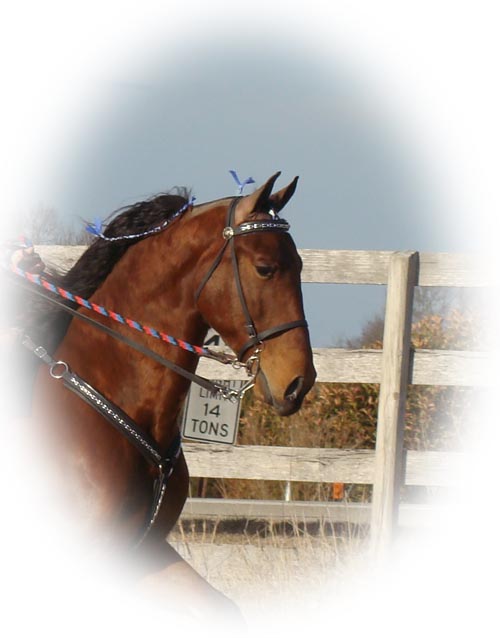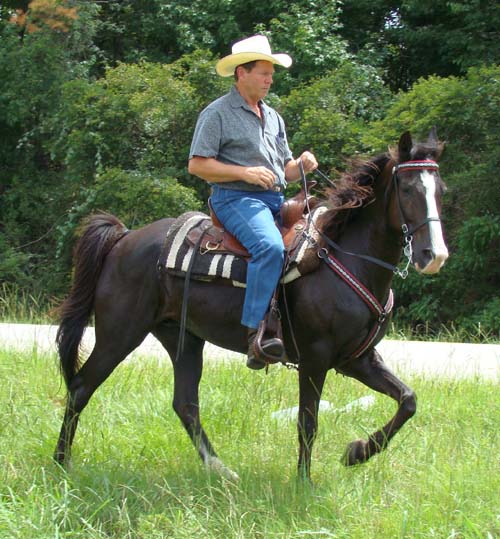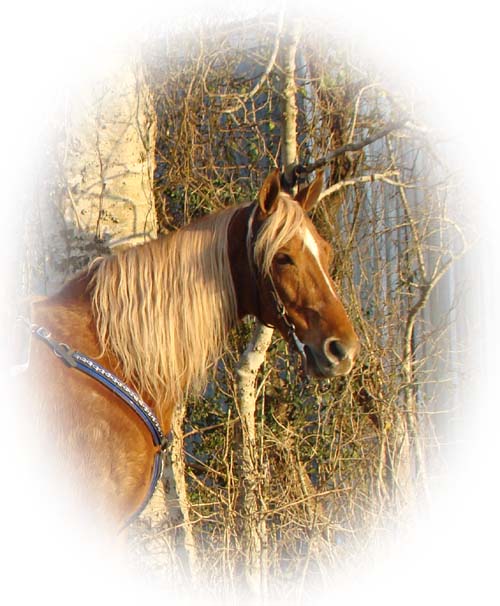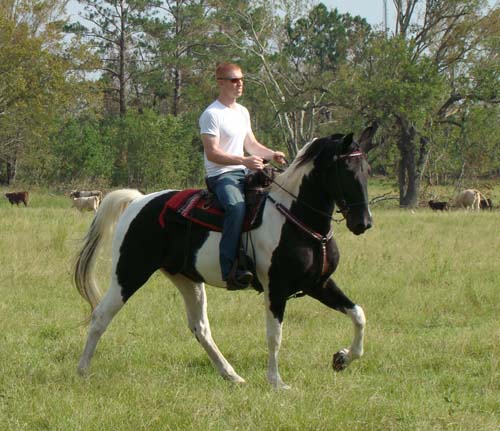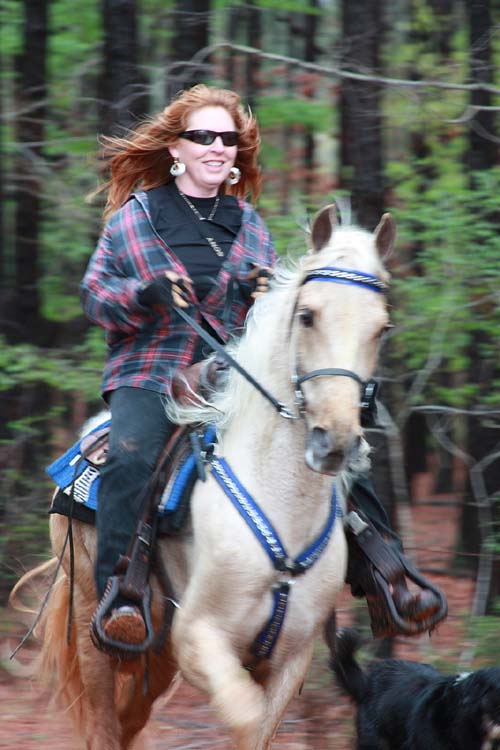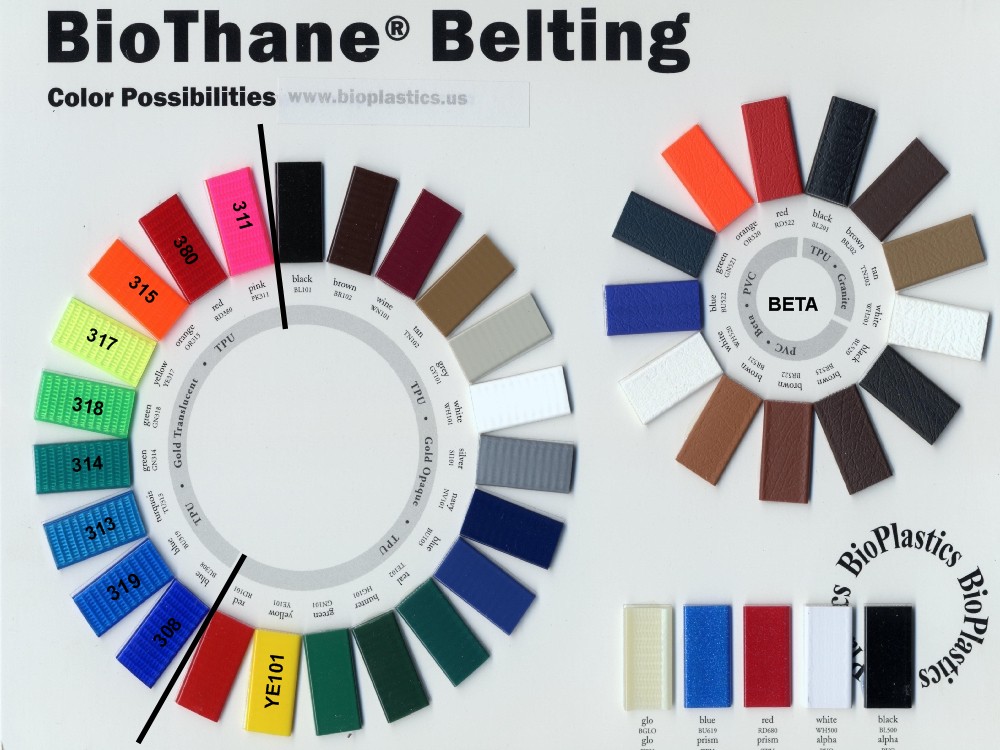 ---


Highlights:

Made on National Bridle's Exclusive Gaited Horse Tree
Shorter, rounder skirt is non-restrictive allowing the horse to use the natural driving action of its rear end
Higher gullet, will not interfere with animal's head carriage and natural nod
With "Freedom Cut" Stirrup Leathers

Double C rigging plate which allow some options in girth position
5" Cantle
Read About the History of the Tennessean Saddle
In 1996, after sending a customer 3 different saddles that did not fit her Tennessee Walking Horse, it was suggested that National Bridle should design a saddle tree especially for the Tennessee Walking Horse and other Gaited Breeds. It was apparent that we were trying to fit these horses with products made on either Q-Horse or Semi Q-Horse trees. These saddles were too low in the gullet height, too long in the skirts and too narrow in the withers. With the help of the Steele Saddle Tree Company, we began to test different designs and trees. After a year of experimentation, National Bridle introduced the first Gaited Tree to the market and called it the "Tennessean" We had learned that a 32cm (12.6" at its widest point) tree fit 98% of the gaited breeds. Also, a 26" rounded skirt would not interfere with the driving action of the horses rear end and a 8 1/2" gullet height was necessary to allow for the natural head nod of the Tennessee Walking Horse. This tree was the first to have flared bars
(both front and back) that would not "dig" into the horses body as it moved.

The tree is of Tennessee White Pine with a fiberglass coating. The stainless double C rigging plate allows for either 7/8 or 3/4 rigging and the stirrup leathers are set back to allow for a natural and correct leg position. Although this tree has been "knocked off" by many manufacturers, no one has been able to duplicate the exact fit as there is one secret to our success that we do not disclose. People who use this product will testify to the fact that this is a great tree for a gaited horse and new saddle fitting technology bears this out.

Detailed Description:
Made in U.S.A.
Made on the "Original" Tennessee Gaited Horse Tree with all of the features of the Tennessean Supreme Saddle. Has dual density seat and a 5" cantle that provides for both rider comfort and a feeling of security. Beautiful and striking golden tan leather with black grain-out leather seat and saddle strings. This beautiful saddle also has National Bridle's "freedom cut" stirrup leathers that allows for more comfortable and easier leg movement.
Weighs 29 lbs.

Comes with nylon tie straps and off billet. Less girth.

Saddle features:
The Tennessean Supreme Saddle has shorter rounder skirt which enhances horse's natural driving action, has dee-ring for crupper, sterling silver plated conchos, performance horse bars fit horse better, won't pinch withers or restrict movement, higher gullet that will not interfere with the natural nod, eliminating soreness in this area.
Made in USA.

Color: golden tan.



Email me!
Cloud 9 Walkers
P. O. Box 878
Hardin, Texas 77561-0878
(55 minutes east of Houston)
281-726-4545